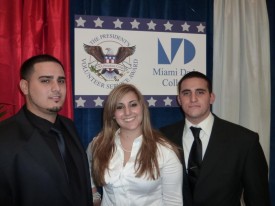 Team founders Yoandra, Michael and Giovanni Sanchez were recognized in 2010 with the for their work in helping children in need.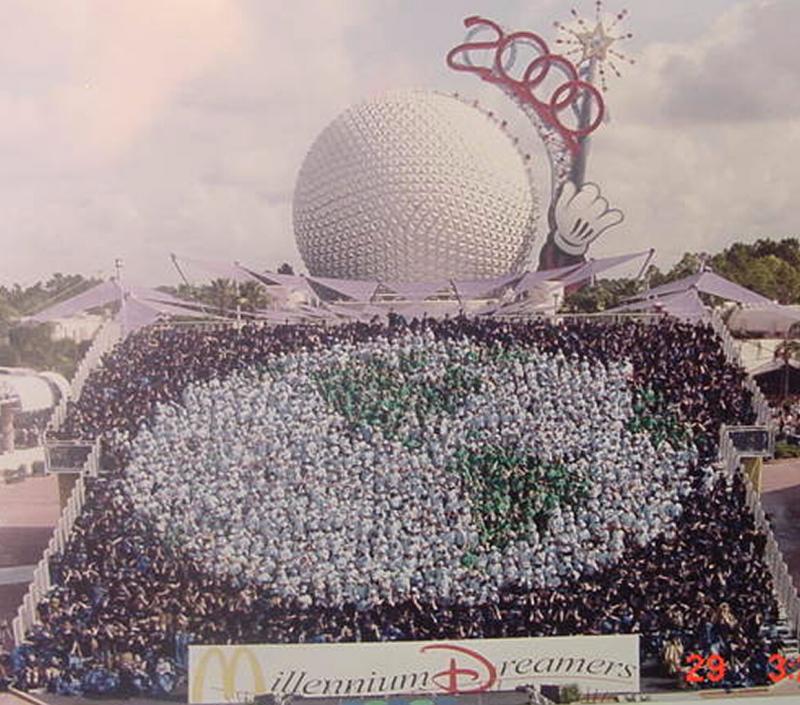 In year 2000, Walt Disney World, McDonald's, and UNESCO chose 2000 exemplary children from around the globe, and the Miami Power Team was selected to receive this award for their work and legacy to humanity.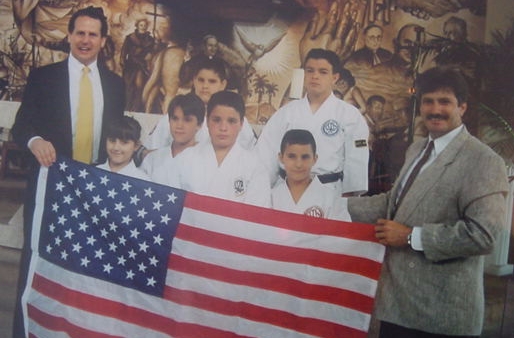 April 16, 1997 – The Flag was flown over the Nation's Capitol honoring the Miami Power Team Foundation, and our work to bring smiles to children.
We are happy and honored to have been recognized publicly by some of the foremost organizations in Florida, and in our country
The Miami Power Team Foundation was recognized nationally by having the flag of the United States of America flown in their honor in the United States Capitol in Washington, D.C.
Recognized by the City of Miami Program for persons with disabilities
The Miami Herald, Diario las Americas
The Sun Sentinel, Community News Group
TV Channels 4,7,10,17,23, 34, 39, 41,51
Radio Disney, Radio Mambi, La Poderosa, Radio Fe, FM-92, 105.7, 106.7
Dade County Public Schools – Dade Partners
The Florida Senate
Florida House of Representatives
Latin American and Caribbean Center at FIU
Miami-Dade College
Miami-Dade Police Department
Prudential Spirit of Community Awards
The National Association of School Principals
Walt Disney World
McDonnald's
UNESCO
PepsiCo, Inc.
Neva King Cooper Educational Center
C.A.V.A. (Cuban American Veterans Association)
City of Miami Police Department
Miami-Dade County Police Benevolent Association (PBA)
Florida Department of Health
Koning Restaurants International
State Attorney Office
Sweetwater Police Department
United Way
In 2016, the Miami Power Team Foundation was recognized to certify community hours for students from Miami Dade College, Florida International University (FIU), and University of Miami (UM).
We also count on the support with some of our most notable citizens
The three founding members Yoandra, Michael, and Giovanni received the President's Call to Service Award, with a recognition letter from President Obama himself.
The team received the support of Congressman Lincoln Diaz-Balart, Ileana Ross Lethinen, Mario Diaz-Balart and Joe Garcia
The team has been blessed by Monsignor Agustin Roman
The ex-governor of the State of Florida, Lawton Chiles
Dade County Mayor, Alex Penelas
West Miami Mayor Rebeca Sosa
Martha Perez (MDCPS Board Member)
Annie Betancourt, State Representative for District 116
Congressman Mario Diaz-Balart
Tomas Regalado, City of Miami Mayor
Pictures and Recognition Letters