"Todo es Mágico" by Tony Landa – CD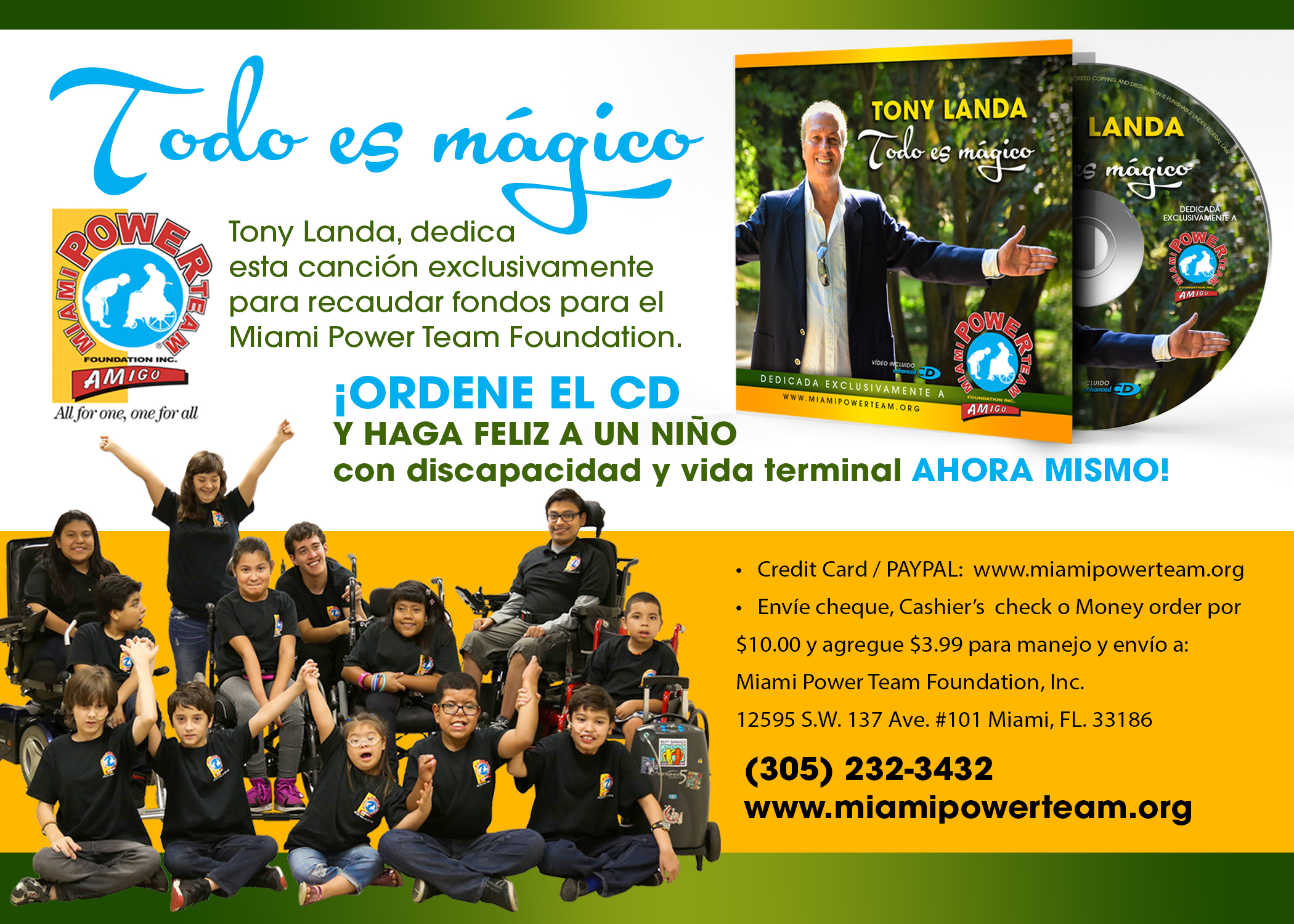 Todo Es Mágico
Singer/songwriter TONY LANDA has recorded and dedicated this song in spanish, exclusively to raise funds for our cause. Order this CD today and guarantee happy moments for our children!
Price: $10.00 donation plus $3.99 shipping and handling, (total $13.99). You may buy now by clicking "add to cart," or order through US mail by sending a check, cashier's check or money order for $13.99 to our office:
Miami Power Team Foundation, Inc.
12595 SW 137 Ave. #101
Miami, FL 33186
(305) 232-3432
(786) 586-9150
Note: this video is in Spanish, without subtitles.
Price: $13.99 ($10 + $3.99 s/h)
$13.99 Add to cart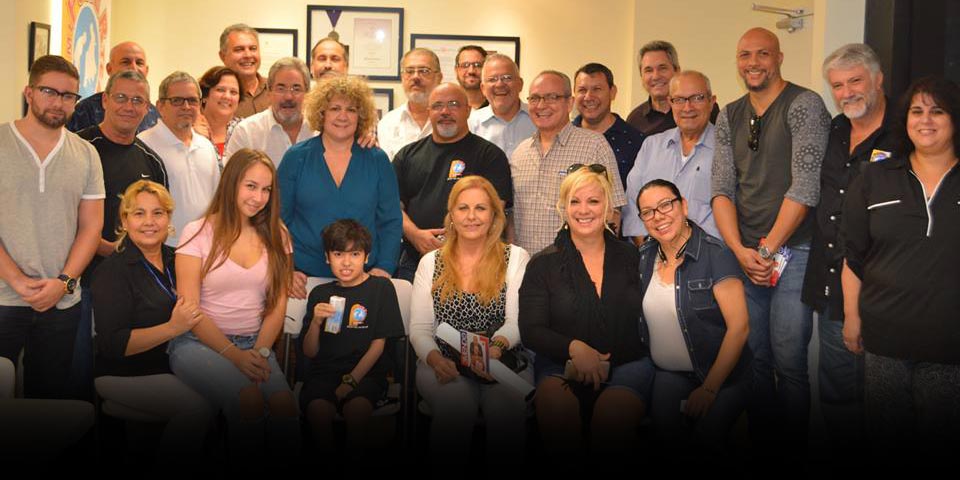 Become a Guardian Angel, and help us brighten the lives of the Miami Power Team children.
Learn More