Our Early Days
Beginnings of the Miami Power Team.
Many years have passed, yet we cherish these memories as if they happened yesterday. Come with us on a trip down memory lane, and see pictures of activities during the beginnings of the Team. Enjoy!
Fly a Kite for a Cause
Oct. 23rd, 2016.
Special thanks to the sponsors who made this beautiful event possible! We all gathered at Tropical Park to "Fly a Kite for a Cause" on October 23rd, 2016.
Pizza Hut, Pepsi, Columbus Capital Lending, Jag Insurance Group, The Law Offices of ATB, Regis HRG Employer HR Solutions, Master Cooling Contractors, Castleview Partners, East Coast Metals, Triangle Fire, and Creative Hands Advertising and Promotions!
Fishing Tournament
Oct. 22nd, 2016
Special thanks to Universo Marino and Cap. Manuel Rodríguez-Lestón for organizing a fishing tournament to support our work! Our children spent an extraordinary afternoon at Miami Outboard Club on Oct. 22nd, 2016, where some of them saw such big fishes for the first time!
Nice day at the Farm!
Sept. 25nd, 2016
Special thanks to the volunteers and everybody who joined the Miami Power Team to make this nice day at the farm possible! Osvaldo and Liliam for donating their estate, "La Botija," with their horses and farm animals for our children's entertainment. Special thanks to Columbus Capital Lending, Orestes Lorenzo, and Pizza Hut for their donations to purchase food, water, drinks, and utensils. Also thanks to Librado Bacallao as well for his help!
Paint Workshop
Aug. 28, 2016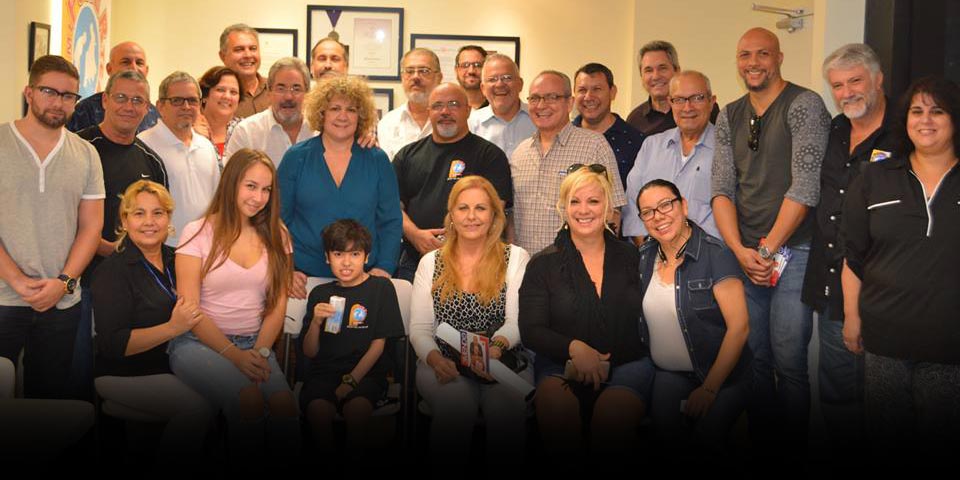 Become a Guardian Angel, and help us brighten the lives of the Miami Power Team children.
Learn More