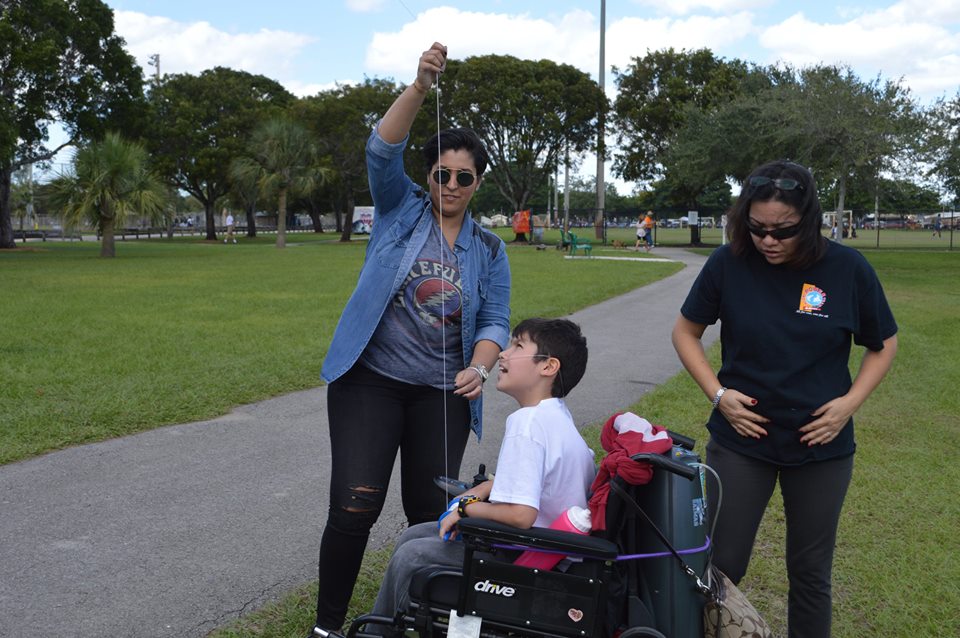 Why would you 'Fly a Kite for a Cause'?
This is a great opportunity for you to team up with a child with disabilities, and offer a day of fun. You and your family, or employees, can fly a kite with these children.
How can you participate in this event?
If your organization chooses to sponsor this event, the sponsorship package will include you Company's logo printed on a kite and a Miami Power Team "Amigo" Certificate, as well as the opportunity to share this special moment with these children and make a difference in their lives.
How will this event benefit the Foundation?
Aside from having an afternoon of fun with these children, by supporting the Miami Power Team Foundation in this event, you will help the organization acquire a piece of land where a future center will be built for these children with disabilities.
Contact Us for more information!